From Hobbyists to World Champs
The Whole Hog Café evolved from a hobby that got out of hand. When Whole Hog founders Mike "Sarge" Davis, Ron Blasingame, and Steve Lucchi entered the 2000 Memphis-In-May World Championship BBQ Contest, they knew their rib recipe was something special. The judges agreed, and their team—named The Southern Gentlemen's Culinary Society—took home a 2nd place trophy that year. They were back on top two years later with two cooking teams. The Whole Hog Café team took another 2nd place in the ribs category, and the Southern Gentlemen came out as World Champions, winning 1st place in the "Whole Hog" division.
A Local Favorite Is Born
The Southern Gentlemen decided to see if anybody wanted to buy their BBQ, having seen so much success on the competition BBQ circuit, and so they set up a small concession trailer in a parking lot in their hometown of Little Rock, Arkansas. The venture was an instant success, giving Ron, Sarge, and Steve the confidence to take a giant leap and open The Whole Hog Café restaurant, which almost immediately became a local favorite. Whole Hog Cafe has won the Arkansas Times Readers' Choice Award for 17 consecutive years in the Best BBQ category, including 2018.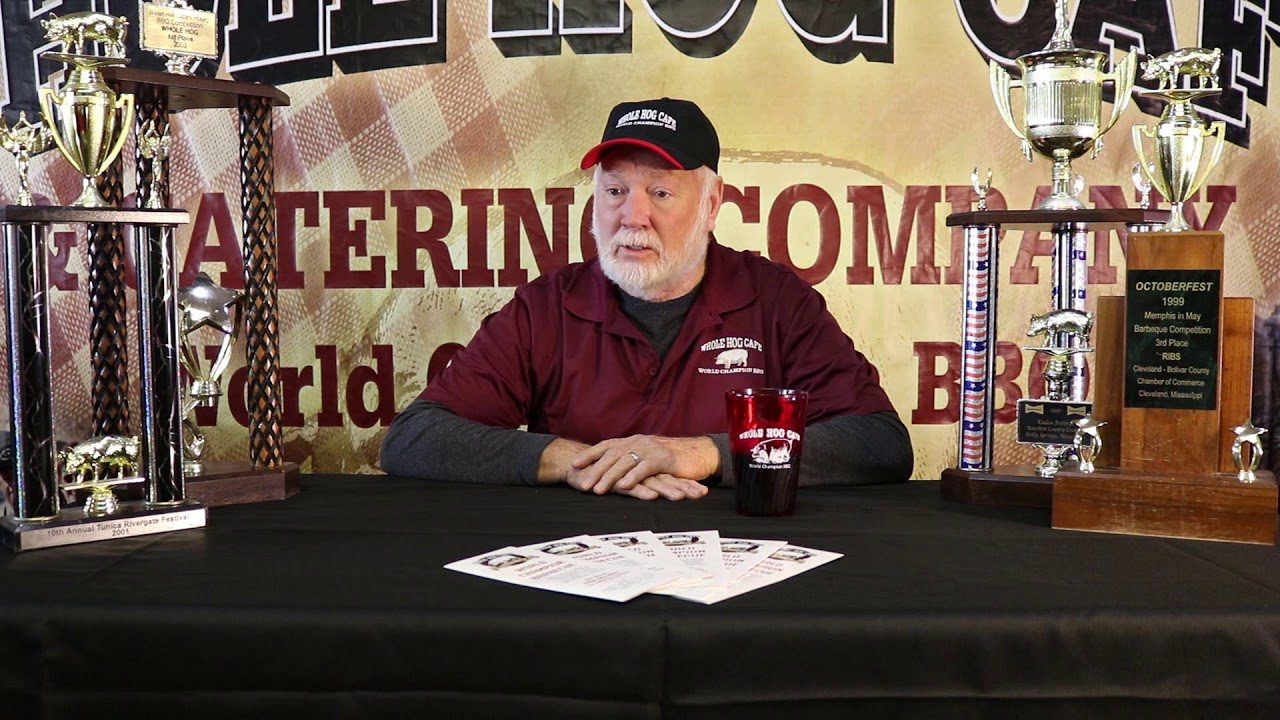 Interview with Sarge
Whole Hog wins the Tunica Trophy in 2010
Whole Hog wins the Memphis in May Awards in 2002